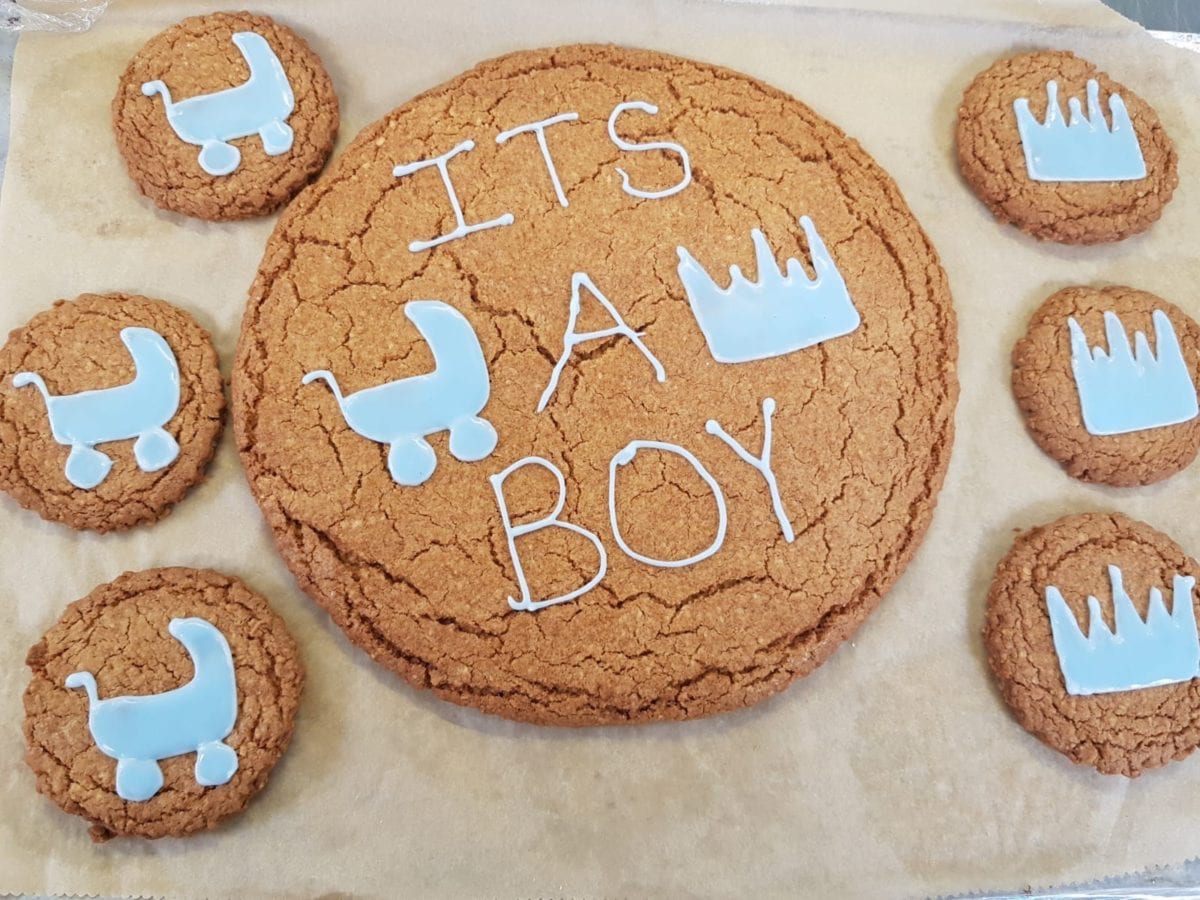 In celebration of the birth of the newest member of the Royal family, yesterday we hung out the bunting at Tuxford Primary and pupils enjoyed a very special party food buffet lunch.
There was a choice of sandwiches, pizza, salad, trifle and decorated cookies with baby blue icing. Everyone enjoyed this special treat very much.
Special thanks to Miss Griffin and Mrs King our school cooks who make our lunchtimes great.